Super Rugby 2015 NZ Conference Power Rankings
1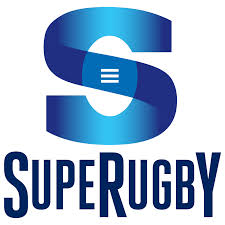 It's two weeks in to the 2015 iteration of Super Rugby so here are our first "power rankings" of the New Zealand Conference teams.
1 The Chiefs
"Same old same old" up Chiefs way where they have started the season 2-0 finding a way to win against a very good Brumbies side on Friday night in a manner that only champion teams can. Stacked with depth outside of its All Blacks (vital in a RWC year where the All Blacks get to say where and when the players participate in Super Rugby) the acquisition of NZ U20's utility star Damian McKenzie looks to be a master stoke by Coach Rennie as Aaron Cruden is eased back into play. It also helps to have the best Rugby player in the world (Brodie Retallick) in your squad. Young halfback Brad Weber was also very good on Friday night in a position where the All Blacks are light behind Aaron Smith – he could be your 2015 RWC bolter.
2 The Hurricanes
"Boyd-ball" has finally arrived in Wellington where a new Canes style has been immediately apparent from game one. Gone is the side-to-side-20-plus-phases-to-go-forward-ten-meters war of attrition approach with no Plan B of Mark Hammett to a more traditional "run and gun" style where the loosies look to get over the advantage line to free up space for the Rolls Royce backline. New Manawatu recruits from the ITM Cup in the form of Otere Black, Callum Gibbins and Nehi Milner-Skudder will also be champing at the bit once the All Black rotation programme really kicks in. Looks promising so far but we are talking about the Canes here remember?
3 The Crusaders
Averted its almost traditional 0-2 start with a solid win in Dunedin last night but the teams key issue from 2014 in the form of a really penetrating back that's name isn't Nemani Nadolo still looks un-addressed. Will be hit worse than most with the resting of its stars however more than enough depth down that way to suggest that when the big games come round the Saders will be in the thick of it. Colin Slade is becoming a more important cog each game with the ongoing (and somewhat saddening) demise of Dan Carter.
4 The Highlanders
The Highlanders must be questioning the SANZAR representative who arranged this year's draw which gave them a first round bye and the might of the Crusaders in its opening game fresh from a round one loss (simply ridiculous). By the time the team had shaken hands and introduced themselves to each other they were down 7-23 and despite a game fight-back for a bonus point they opened with a loss. Taranaki flyer Waisake Naholo has been recruited from the ITM Cup Champions and providing he gets a good supply of ball he could carve up the comp in cohorts with Malaki Fekitoa. The Jury is still out here.
5 The Blues
Oh dear, a first up loss to the Chiefs on top of a discipline-bereft beating against the Stormers in Cape Town overnight sees the Blues at the bottom of our first power rankings. The squad looks good on paper (Kaino, Woodcock, Luatua, Cowan) and has Hawkes Bay star Ihaia West full time this year to guide things at ten but it looks like Sir John has the same issues just about every Blues Coach since Sir Graham Henry has had to contend with (inconsistency and discipline issues). Things don't get any easier with the Cheetahs next week as well. Real trouble lurking here.