Sporting pictures of the week :- 25 August
1
So farewell to Rio then.  And nobody seemed more tired at the end of it than the women's Steeplechase finalists.
Never, ever, mess with a Mongolian wrestler.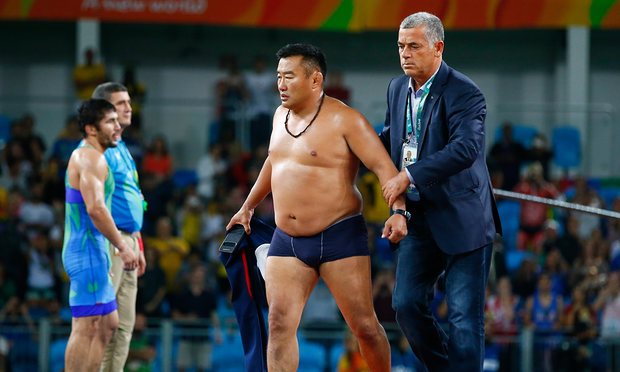 A feel-good picture from the Games.  Sport overcoming politics from the Korean Peninsula.
Not synchronised running but the women's triathlon.
So to the closing ceremony, where the GB Team turned out in the national dress of plastic ponchos.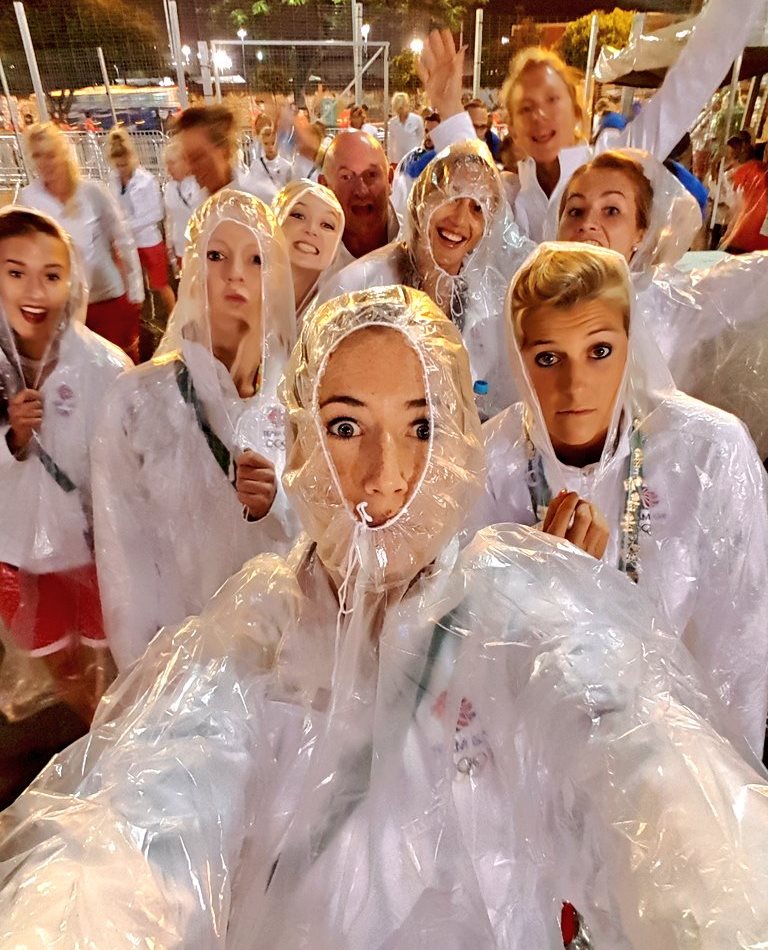 The day Suva came to a standstill.
And how is Sevens going in Fiji anyway?  Look at those 15,000 fans for the National Girls' Secondary Schools final.
Baseball's reigning National League's MVP Bryce Harper gets to hold all of Katie Ledecky's medals while she does that ceremonial thing.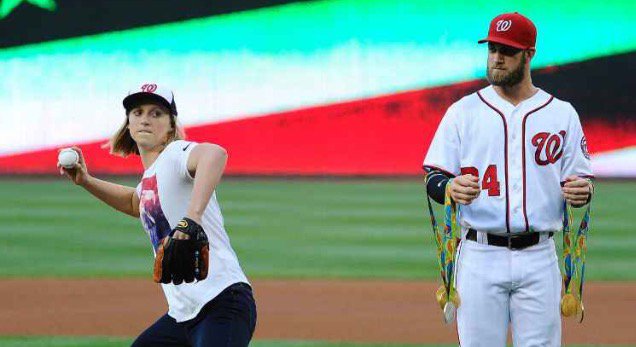 Cristiano Ronaldo won a UEFA player of the year award.  So they give him a metallic torso to kiss
South Africans sure know how to do Man of the Match trophies.
Now there's this.  Evidently Upton Park is currently being used the location for terrorist action thriller movie starring Pierce Brosnan.
This is the helicopter that (apparently) will crash on the middle of the pitch heralding the destruction of the stadium.
The film is called "Final Score" and also features wrestler turned actor Dave Bautista ("Guardians of the Galaxy")
An outstanding example of art meeting reality in post-Brexit UK, featuring a former James Bond and a wrestler turned actor.