The Mt Victoria Tradition: in Pictures
1
It is 1998, in the grunge era. and New Zealand had just beaten Zimbabwe at The Basin. Simon Doull had an idea, Adam Parore got wind of it, and a tradition was born.  After a win, the bowlers and the keeper go to the top of Mount Victoria to celebrate.
A place that is traditionally the domain of tourists by day, and teenagers thinking they are in love conducting failed experiments at night; it gets taken over by the celebrating bunch.
It was supposed to be just the bowlers and I organised it but pretty sure AP invited himself and it became traditional after that..😂😂

— Simon Doull (@Sdoull) February 24, 2020

Including the sporadic appearance of random people as part of the fun.
Just look at all that hair.  And what's with the mustard shirts?
Fast forward to 2013, and the age of Social Media. There had been a gap in Basin victories since 2008 so this was the first recording of the new era, and the highlight was the future captain on the far left.
The tradition got the formality it deserved in 2015. Watling is now centre stage.  Unlit show cigars and bubbly all round, and whatever Wagner's holding; but Mark Craig was the one who easily stole the show.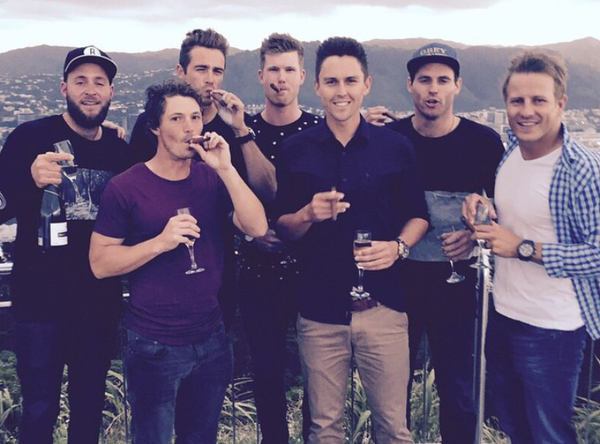 In 2017 Tom Blundell walked home from the ground in his whites carrying a stump so missed out on the party. He has been the only local to qualify for the excursion in this SM era; perhaps they need to make the rules a bit more local-friendly.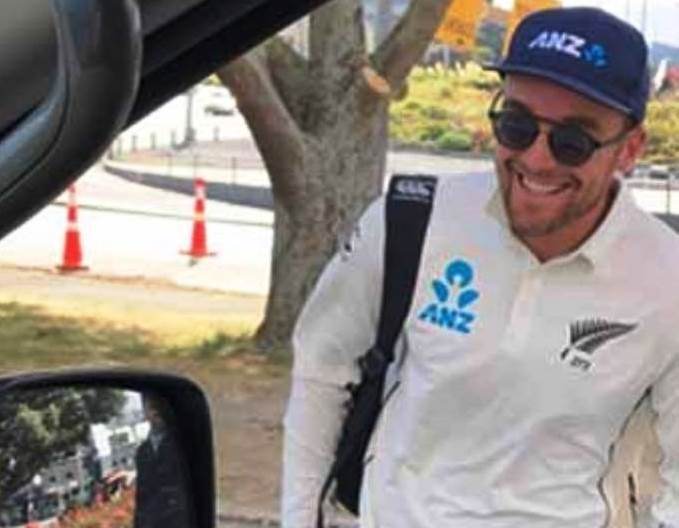 By the looks of things there was plenty of room in the limo for him though. It must have been quite a feat to that thing up Alexandra Road.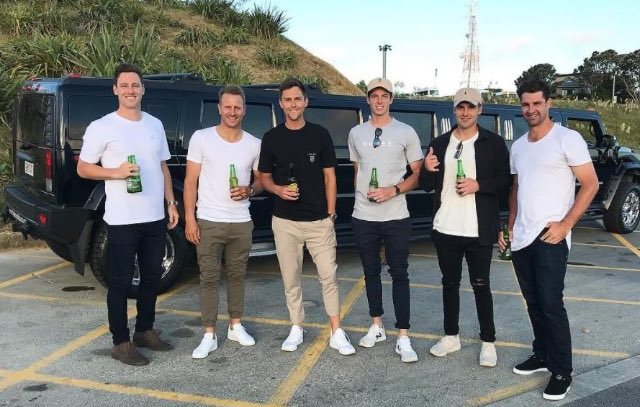 And now to 2020, and the reintroduction of random people to the party.  The bubbly and cigars are gone; just some Wellington coffee.