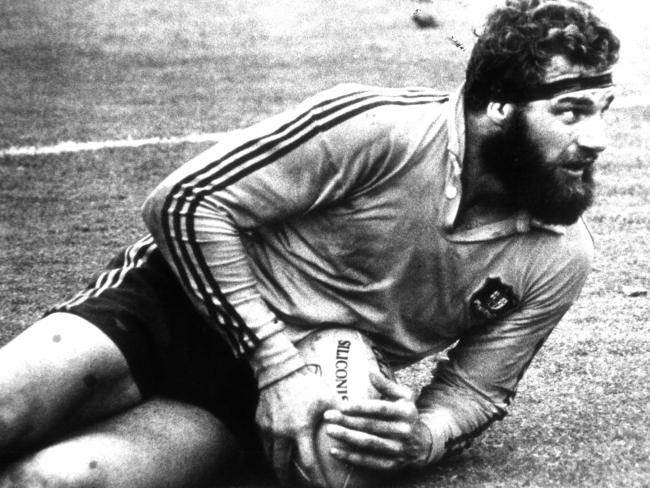 By The Spotter
With the unwelcome re-emergence of the Smith sex-capades and following as it does closely on the heels of their recent failure to deal to the B & I Lions, the AIG-moneyed All Blacks juggernaut has a bit of a wobble on at the moment and they will be feeling the pressure to win Saturday's Sydney clash with the Wallabies. Along with this pressure they should be mindful of two factors:
One is a Wallaby team who will be nothing remotely like any of their dire Super rugby teams. The other is what looked suspiciously like a loss of cohesion for the ABs when some heat came on at various times in the Lions series. The way Hansen's team move the ball in employing their shallow formation is brilliant to watch and has been a highly successful ploy, but the Lions showed how to crack those combinations.
It will be interesting to see if Chieka employs a similar strategy with his team. One suspects he may well. If so, can the All Blacks uncork a slightly-altered Plan B and maintain their cohesion in still trying to attack with their superior ball skills? Having Ryan Crotty back will help with coherence. However it won't be 8-42 like last year. You can probably bet a grand on that not happening. And it's entirely reasonable to assume the Wallabies will play in a manner that will reflect they have nothing to lose. They will recall their latest defeat- an abject and amateurish loss to an under-strength Scotland back in June. A match in which their execution of some basic skills was almost laughable.
However, bringing a devil-may-care attitude alone will not of course allow them to contend for victory. Whether or not they can put themselves in line for a realistic win shot on their own side of things is absolutely dependent on their own psychology as well- that they truly believe beyond any shadow of a doubt that they can get a victory. Without that concrete belief they might as well bunk off to the pub before the anthems are over.
is it just possible there could be a surprise in the offing? The Wallabies have historically been dangerous when little is expected and they have brought in some exciting young talent who will perform without fear in that typical Aussie way. If the All Blacks do lose, watch for the NZRU to start scrambling around more frenetically than a kitten on a slippery piece of lino. A loss to the Wallabies and then a poor performance in the Rugby Championship would be hard to stomach in respect of their 'global brand' following on from the Smith business.
Back to Saturday evening and could we see scenes like this again of 1978, when the huge underdogs got home on the back of an amazing four-try individual performance from the hipster-lookalike number 8 Greg Cornelsen; his tries covering all of about one metre in total.
Drop me a line: talltree@xtra.co.nz (Paul)