What's going on with Jacko Gill?
1
By Keith Miller
Remember Jacko Gill?  He was the child prodigy who was going to take the Shot Put world by storm.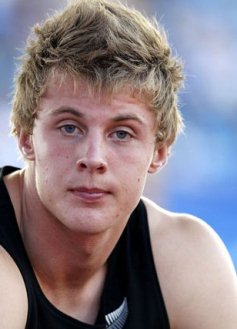 But it never really eventuated, and he has been off the scene for what seems an eternity battling some injuries.  There was the sprained foot /ankle, a dog bite, and then the groin injury that he never actually had.
The talk of the town was that The King of the Training Video had the pip over the fact that Tom Walsh was now the premier New Zealander in the discipline (well, the male version anyway), and he almost went into hibernation before the Glasgow Commonwealth Games qualifiers.
It all looked a little silly, and it looked even worse when Gill decided not to compete against Walsh and World Indoor Champion Ryan Whiting tonight in Christchurch, and tomorrow evening in Auckland.
Tom Walsh expressed surprise that he was being continually dodged by Jacko Gill.
Whiting's comments were a little stronger, labelling Gill's no show "pathetic", and accusing  him of hiding.
Harsh words indeed from Whiting in particular.  It's the sort of language traditionally directed at those athletes with an unexplainable cloud hovering over their performance.